Zemanta
Zemanta is a blogging enhancement tool. It automatically suggests links, associated photos, related articles and tags while you are writing your blog post.
They wanted a more product relevant site that would let bloggers install their product with one click and show benefits that they get.
Website: Zemanta
Update: Zemanta updated their website with a new design in 2009.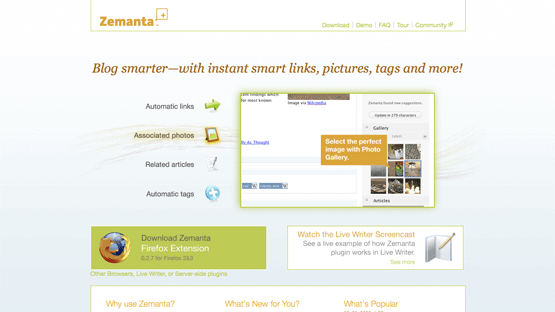 Zemanta: Front Page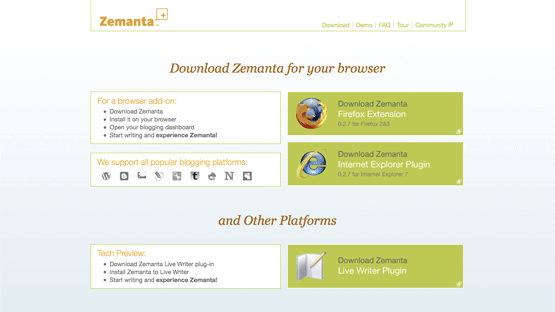 Zemanta: Download page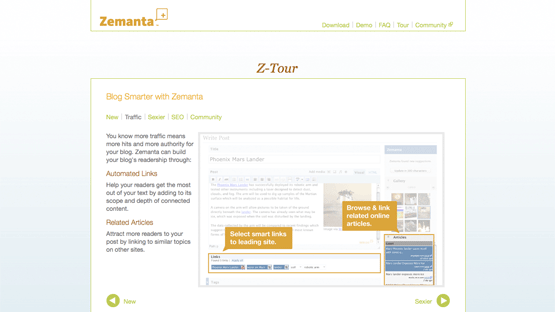 Zemanta: Tour Page